Every year I claim that I'm not going to write so much. It'll be results, points, red wine. And every year I fail in that plan, apart from the red wine element which is usually the reason for 2000 words.
Anyway, this time I'm going to stick to the plan.
A Bottle of wine earlier today......
The right man won.
Lewis was the winner and thank the Lord for that. He's been the better driver all year and I think there would have been a riot if Nico had sneaked it with the double point's finale. Mercedes may have missed out on the final one two finish of the year, but they have to be happy with the result. Like him or Loath him, Lewis is an incredibly bankable asset and he's wearing a works Mercedes jacket.
And let's not take anything away from Nico here, a great champion NEEDS quality opposition to define him, someone to push him and take the points when he's found lacking. In 2008 Massa was aided and abetted by the FIA who felt the need to wade in to give us a grandstand finish.
This year the FIA has had too many off track distraction to keep it busy, the only thing getting in the way in 2014 were the two team mates. Nico has really pushed Lewis, especially in qualifying where you would imagine Lewis would reign supreme. But it was Lewis pushing just that little bit too much on Saturday that put Nico in front and made Lewis work for all those wins.
And in the final reckoning, Lewis won more races than Nico and is champion, as it should be.
Let's hope he gets sports personality of the year this time, shall we.
Massa was second and almost spoiled the party for Mercedes. The Williams boys have been fast all year and Massa, despite some iffy races has been up there showing he isn't quite finished.
Bottas was third just to underlined how much Williams have improved in 12 short months. Last year they struggled to finish races, mostly because they were continuing to employing that liability Maldonado. Once he was discarded the team seemed to find a new lease of life, the Martini money replaces the Venezuelan hush money and Massa brought Nick Smedly with him to give the team a calm sensible pit wall. Frank stepped back to promote his daughter Claire and the team came out fighting this year with a fast slippery car and two solid drivers.
If you're of a certain age than you get a bit misty eye'd when you think of William F1, they were one of the teams that defined the 80's and 90's of F1 and its good to see them back after too many years in the wilderness. Who knows, next year they could be fighting for the championship.
Ricciardo was fourth and fully deserves that, I was very dismissive of him at the start of the year and I have no problem saying now, I was wrong. He has been a revelation this year, fast, clinical and all with a big smile and the time to talk to fans and media alike, he's been a real breath of fresh air from the Redbull stable. As Vettel as hurrumphed off after yet another bad race, Vergne has looked sullen with the lack of attention till it didn't matter anymore and Kvyat was very Russian. Danny has grinned all the way through the year and announced himself as a potential champion. He's got that "driving a bad car to places it doesn't belong" spark that excites the muddy scum on the banking and then he'll stop and chat to them afterwards.
Chasing back for starting in the pit lane to fourth he got the fastest lap.
Here's a thought. If Renault had got their act together before the end of last season and given Redbull an engine that worked from the beginning, do you think Danny would still have beaten Ricky, and would Vettel be off to Ferrari now?
Button fifth and was this the last F1 race for the likeable chap? You have to say, probably. Now this might be a bit controversial, but I think he should leave because now is the time to move to the endurance racing scene where there is less politics and more racing. Let's be honest, unless Honda has a phenomenal engine, McLaren are not going to be beating Mercedes next year, and if they do, Alonso is going to be getting the wave past. Better to go to the WEC and be part of a team, imagine a team with Webber and Button! Throw in a hot shot young buck and it's got Le Mans winner written all over it. Time to leave on high, rather than end up in a Sauber or Force India, he's an ex world champion damn it, he deserves to go out with an unsullied name.
Hulkenberg was sixth and has pretty much lost all his shine from 12 month ago. Last year he was the best talent ina second tier team there was, he dodged the Lotus career ending move and looked to be set fare for a stellar season with Force India. But then Perez happened and all his confidence seemed to desert him. Was it the car? Were we all just hyping him up? Who knows, but he's no longer being talked about as the best talent not in a top line drive. He's no longer being talked about as the driver to replace Button or Vettel. He's done alright this year, but we've come to expect him to be the one out driving the car, dragging it up the order. Not Perez who was fired from McLaren after one year for being rubbish! He's going to need something special to come back from this year.
Perez was seventh and did an awful lot to rebuild his cache this year. The firing from McLaren should have been the death nail in that career coffin, but he kept his head down and grabbed every opportunity that came his way. The McLaren year was noted for the pep talk to make him more aggressive and then the finger waving to tell him to be less aggressive. This year there have been no headlines about his driving, just raised eyebrows with a quizzical "maybe we were a touch quick to judge" look. Another year like this and I might have to be nice about him!
Vettel was eighth and you know what, that just underlines how poor he's been this year. Riccy never stopped going for a podium but Vettel limped along with one eye on his Ferrari seat next year. The car wasn't the worst out there, maybe it was the worst Vettel had ever driven, but he didn't do anything with it, he didn't rag it or spank it to a podium. Okay he's just won four championships on the bounce, a pretty special achievement. But the nagging feeling that it was all due to the car persists. And then as if to underline that, Redbull got slapped by the stewards for running an illegal front wing that flexed FAR too much in qualifying. They started the year with an illegal car and ended it with one ... that says it all about Redbull for me (but not Danny, I like him
J
okay).
What does the future at Ferrari hold for him ... not an awful lot in my opinion. He's spent too long being the centre of attention at Redbull with its little team mentality. He's going to Ferrari, they have more history in their brand Logo than Redbull have in their entire team. Italy IS Ferrari, that kind of pressure can break a driver.
Alonso ninth, not very good is it. After four years of being the almost man, now he's back here fighting it out with the Force India's and a lack lustre Vettel. Oh how the mighty have fallen. Ferrari have had enough and effectively fired him, McLaren who are supposedly taking him are umming and arring about the whole thing. Don't get me wrong, if I was a team owner I'd sign him up in an instant. Yeah he's a political animal and he whinges to the press far too often and he divides the garage and he's a never happy and he blames everyone else and he's a pain in the backside. But give him a quick car and he'll win you a championship.
If anyone can take him and win, it'll be Ron and the boys. He's gone out and tried this year, you have to give him that credit. But Ferrari did him no favours this year, the team is into a rebuild phase and if Alonso wants another title he has to go find it somewhere else. Redbull and Mercedes don't need him so all that's left is McLaren. Personally I think WEC is a better move for him. The young gun are here now, his time is over.
Kimi was tenth and like the whole year didn't seem to give two hoots about it. He's signed on for next year because he is quite happy to take the abuse and collect the paycheck. He's doing it for the racing now, not the competition. What has he added to his career tally this year? What notable moments, other than avoiding career suicide at lotus and being paid for a change, have we seen this year? Nothing, that's what, we used to get a semi waiting for the kimster to turn it on and blow us away with an outrageous move or yet another fastest lap. Not any more, he is now the very definition of a picking up the paycheck driver.
Magnussen was eleventh and might not have done enough to save his job. Button in fifth saved McLaren from ending up behind Force India in the constructor's championship. Which is worth about 45 gazillion Euros to Ron and the boys, and it's Button that has done most of the points scoring this year. Kevin is a talent, no problem there, but is he a McLaren talent? Possibly not, I think he needs another year to be sure but I don't think Ron is prepared to pay and wait and see. There have been races where he's been feisty and shown the skills. But there were races where he was anonymous or overly aggressive. Not as bad as Perez was, but the fallout from that debacle might well colour Kevs future. The thing is, a year with old man Alonso might knock the edges off him and teach him how to win, the Honda will probably need a year to bed in so there's unlikely to be a title run next year. Button will want equal billing and will balk at letting Alonso past. Kev has nothing to lose as he's at the start of his career. But it'll be all about the money as usual I expect.
Vergne ... yeah him. Imagine a police line up with a Santa, the Easter bunny, Lord Lucan, Shergar and Vergne standing in front of you, could you honestly pick him out on your first go? The word is his got himself the third man testing role at Williams next year. Which is perfect for him, he can stand at the back of the Williams garage and tell the mechanics there to get their own coffee and sandwiches. To be fair, however, he's got more points than Kvyat this year and not just after they told him he was fired. But yeah, he's not really done enough has he.
Grosjean was thirteenth and will be very happy to see the end of this season. Lotus after last year should have hit the ground running, instead they missed a step stumbled, flailed around, narrowly avoided the wine waiter and slammed headfirst into the desert trolley. It was mess from the moment the 2013 season ended due entirely to money. And now we have our second apology. I have been almost as rude about Gerard Lopez, the owner of Lotus F1, as I have about Maldonado over the years. But as Caterham and Marussia failed, Lopez was one of the few to stand up and say "No, this is wrong and the people in charge are the problem", I think it took balls to stand up to Bernie and the FIA and lay the blame squarely at their feet. He coped a lot of flak for doing it, but he has the balls and I hope he's going to be the one the smaller team unit behind. Maybe there is a racing heart there after all. So anyway, yeah Grosjean, better than Maldo, for what that's worth.
Rosberg was fourteenth in the end and I think he deserved better than that. He has had some great drives this year, and with any other team mate he would have nail the title with five races to go. But all too often he just didn't have an answer to Lewis. He owned qualifying this year, which does win you something for a change, but it wasn't enough, so I go back to that suggestion that he goes to sleep for weekend, though now I think he goes to sleep for portions of a race, there are laps where he isn't driving that qualifying lap, he's on a Friday morning practice run when he should be building on the advantage.
He showed what a professional he is though when the team told him to pit with a handful of laps, rather than park it up and slink off to an early flight home, he stuck it out there and finished the damn race. Better to go out fighting than retire to lick the wounds. Respect for that, although Mercedes might not appreciate Lewis lapping Nico to underline the mechanical failure. But that's by the by.
Yeah Nico made this a good year, the panto villain bit and keeping Lewis honest to the end.
Guiterrez wasn't last and can disappear off to obscurity now. Sauber were mostly rubbish all year and Estaban didn't really ping on anyone's radar all year ... apart from Maldonado, who tried to kill him in Bahrain.
Sutil was sixteenth and he too will disappear off to pastures new. I foresee a testing role with .. Ferrari maybe or McLaren even. But yeah, he's had his second chance and he chose the wrong team. Bad luck.
Finally Will Stevens was given the Caterham poison chalice as the team scrapped together enough money to bring a scratch pit crew to the last race. He did alright and we might see him back one day. He didn't bin it and managed to annoy both Alonso and Raikkonen for extra lolz. Good man.
Okay the DNF's ..
Kobayshi, who I discovered was contractually obliged to drive for Caterham this year, rather than continue to build a solid WEC career with AF corse Ferrari. He was doing alright with the tin top boys so it must have been an extra special reason to come back to risk his career in F1. If you saw the picture he tweeted of the running repairs the team made to the rear suspension arm in Russia, you'll also wonder why he didn't walk away like Ericsson
Caterham, unlike Marussia who are in debt up to their eyeballs, where the victim of piss poor management and just sheer stupidity from those supposedly in charge of the team, rather than financial failings. When Fernandez sold up he claimed the buyers didn't pay up, whilst the buyers claimed they didn't get the shares they'd been promised! Surely, just walking down to the factory and sticking your name on the door of the biggest office you find would be enough to let people know you were in charge now. But no, they all faffed around and now a whole bunch of people are facing an uncertain future whilst they wave their arms in the air and pout at each other.
Maldonardo. Hahahaha the highlight of the race was the look on the Lotus mechanics faces as Maldonado rolled to a fiery stop at half distance. That tells you all you need to know about their car and their driver. Unfortunately he appears to be signed on for yet another year; money as always, talks the loudest in F1.
Kvyat, and what a year he's had! Five minutes in the job a couple of handy races, nothing special that I could see and bob's your aunties live in lover he's promoted to a race seat with Redbull. I suspect only because, Vettel caught Redbull on the hop with his announcement he was off to Ferrari and the fact he isn't Vergne. Other than that and, well you have to wonder why he got the promotion? Look, Button is probably available, Sutil .. even Max would be a better bet than Kvyat who's been here for five minutes. Yeah he's handy, I'll give him that. But is he a top line player ... I'm not sure. Vergne got more points than him this year, what does that tell you?
And those that didn't make it to the end ...
Ericsson did alright in the end after a less than stellar start to the year. He got as high as eleventh in Monaco and seemed to impress the folks at Sauber enough to get a contract for next year. How much that has to do with money over talent is no one's guess really. He looked feisty when he could and beat. I don't think he's going to set the world alight but you never know, Alonso after all was rubbish when he first started
Max "the chin" Chilton, was fantastic all year long. He was upbeat, feisty, he grinned all the time, always tried his hardest, never gave up, was always two laps behind the winner and looked like he spent hours in front of the mirror getting that quiff just right. He was a five point last place machine for us and we all owe him a very great debt of gratitude. But you know what? He was driving a Formula one car in the world championships, something you can never take away from him and something we'd all give every single penny we ever earned to have a go at. Clearly he had no hope there, but he came back week after week and never stopped grinning. What an inspiration to all us arm chair F1 hero's he was.
Bianchi, was ... is... everything Max wasn't. The latest news is he is out of an induced coma and now in a natural one. They've moved him from the hospital in Japan to one in France. I truly hope he wakes up and smiles at his parents once again, but ....
The irony being he got the points that would have seen Marussia survive for another season, the TV money would have been enough and things might have been different. But now, the team is no more and Jules is being kept alive by a machine.
And that one that flashed past our eyes.
Lotterer was offered a drive with Caterham at Spa and I don't think there is a single one of us that would have turned that down. Spa ... in an F1 car. I'd have donated a left gonad if that was what it would have taken to get me a chance to race on the second* greatest track in the world. So when he turned up all happy and jolly to drive that excuse for a racing car the world must have fallen out of his world.
Loterer is not some new buck full of piss and vinegar; He is a three time Le Mans winner, arguably the biggest race in the world that third victory came this year. He's a champion in the Japanese Formula Nippon, double world champion in Japanese super GT. He's got the chops to stand next to the likes of Alonso and Hamilton.
But stick him in a piece of crap and he's going to struggle just like the rest of them. Thankfully his race only lasted one lap, but that was enough. Asked if he wanted to try again at the Italian GP he informed the team what they could do with their car.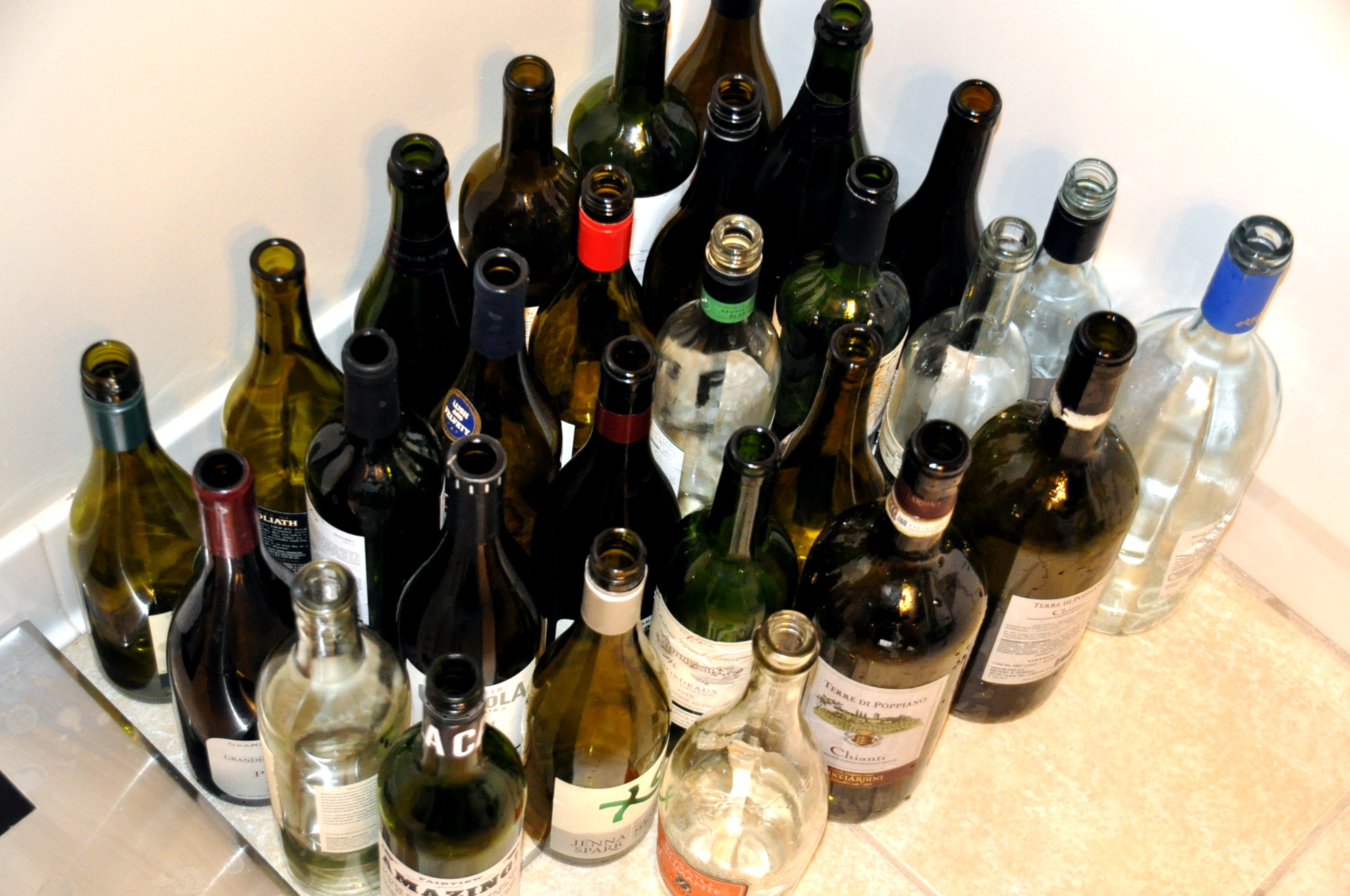 errrr ... that wasn't the plan ...
*My heart belongs to Le Mans first, then Spa, then probably Bathurst ... Silverstone is a long loooooong way down the list. Below even the scramble track my brother an i made in our back garden.